My birthday is coming up in a few weeks, and my husband always complains that he never knows what to get me.
Now there's nothing more that my passive-aggressive self would like to say than, "If you don't know, I'm not going to tell you, blah, blah, blah, blah, blah…" But I guess I'm getting too old to play that game. The poor guy isn't a mind reader after all. (I will not go in detail about the Frog Incident of 2005 for your sake Dear, but as you recall it didn't turn out well.) If I've learned anything after 11 years of marriage, it's that you really do have to ask for what you want.
So Dear, I'm making it easy on you this year. Here's my wish list complete with pictures and links. Get out your credit card.
I have a thing lately for mod bird art.
Magpie and Molly – Chirp… Hand Pierced Sterling Silver Bird Necklace
I also have a thing for purses. That's nothing new.
MadisonLuxe – Well-Behaved Bag
I like things that smell good.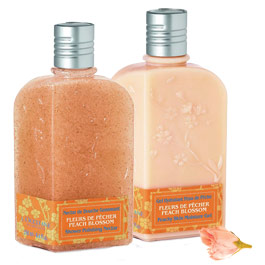 L' Occitane – Peach Blossom Shower Duo
Tasty things are always nice too.
Cupcakes Gourmet – Dark Chocolate Vanilla
A girl can never have enough sandals.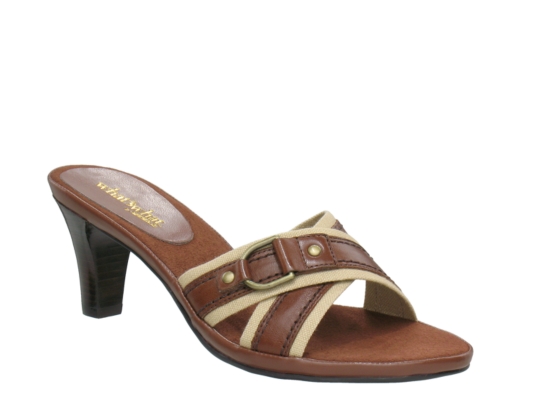 DSW – What's What Pow and Then X-Band Slide (Size 8, Brown Please.)
How about some accessories for my gadgets?
Skinit – Pink Infatuation Laptop Skin
Amazon.com – Carrying Sleeve for Pocket Camcorder
Kodak – Chic Camera Case (Did I mention Pink is my favorite color?)
O.K., I think I gave you enough to go on. See, I'm pretty easy to please. There's no expensive jewelry or trips to Maui on the list. I mean, unless that's really what you want to give me. I wouldn't turn either of those down.
18 more shopping days left, Honey. Don't forget Mother's Day is just a few days after my birthday. And keep in mind I'm about to birth your second child. 🙂